WSQ-SC is a non-profit 501c (4) social organization. We have two primary objectives:
To promote and enhance the art of quilting and quilt making by exhibitions, lectures, and workshops offered to our membership and the general public, and
To foster the conservation and preservation of quilts and increase public awareness and appreciation of quilts through our annual Quilt Show.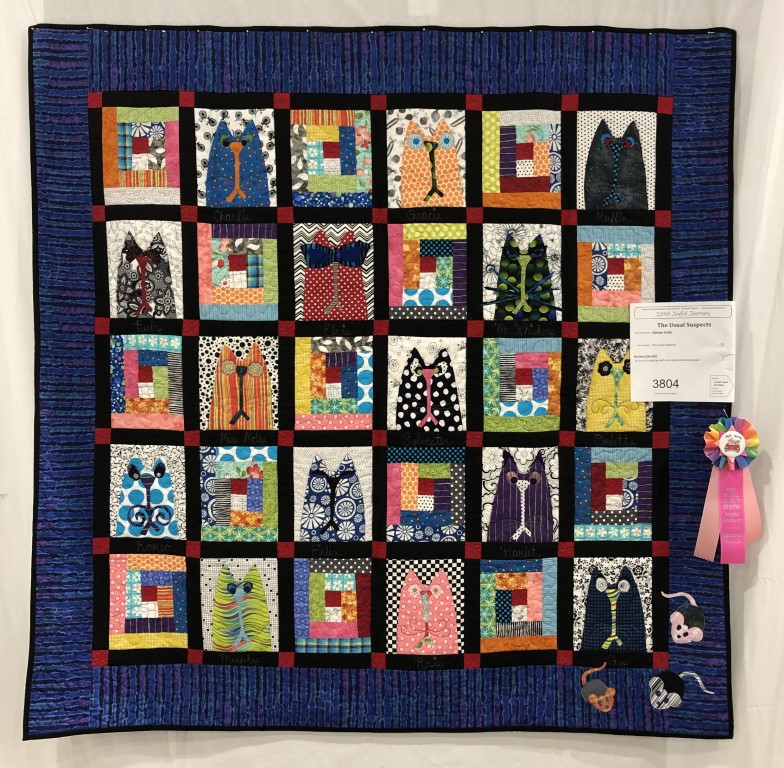 Just $35 per year
Attend quarterly meetings featuring nationally known guest speakers
Receive the WSQ quarterly newsletter
Enjoy discounts at participating fabric stores on WSQ meeting days
Access to the WSQ Quilting Library
Sell your quilting-related items at the Annual Spring Yard Sale or Fall Quilt Show Boutique
Receive priority registration for workshops and bus trips
Our board has 26 positions, consisting of five elected officers and others held by co-chairs who serve a two-year term (or longer). We usually have over 500 members.

We hold quarterly meetings each January, April, July and September at Center Place in Spokane Valley. During our quarterly meetings, WSQ-SC features nationally and regionally recognized quilt related speakers.
WSQ-SC's major event is the annual Quilt Show.
In addition to the Quilt Show, other fund raising events include our 'Raffle Quilt'. The quilt is two years in the making our members develop, create and sell raffle tickets throughout the year.
Each year WSQ-SC events include the annual Yard Sale, quarterly Quilting Bees, and several bus trips to quilts shows around the region. Charity Central coordinates the making and giving of quilts to local charities. Every year several hundred quilts, made by members, are donated to various charitable organizations.
If you have any questions about membership, events, or our organization, please let us know!