January 25, 2024 - 1:00pm
Janet Nesbitt, owner of One Sister Design, has always been an avid scrap quilter with a passion for mixing prints and plaids that incorporate a unique sense of color.
Thank you to all the attendees, vendors and volunteers for another wonderful quilt show!  So many beautiful quilts.  Mark your calendar for next year's show October 18-20, 2024.
Congratulations to Marjorie Rouse for Vintage Lily, this year's Best of Show winner.
I came up blank on what to do with these 8 pointed stars. Because my bucket list of quilts included the Coastal Lily pattern first seen at Paducah in 2016 quilted by Judy Madsen, this is my version that includes pieces of those 8 pointed stars.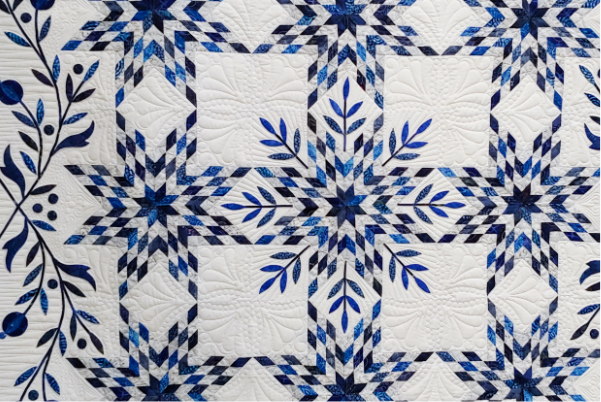 Our Mission is to promote and enhance the art of quilting and quilt making by exhibitions, lectures, and workshops offered to the organization membership and the general public. It is to foster the conservation and preservation of quilts and increase public awareness and appreciation of quilts through our Quilt Show.
The benefits of being a volunteer are numerous. Volunteers have fun, are involved in the quilting community, and are constantly engaged in meeting others through social events.
Some of our committees include:
Charity Central
WSQ's Interstate Fair Booth
Library
Quilting Bee
Small Groups
Website Committee
Quilt Show
and more…