WSQ member, Kristin Echols, teaches the Quilt-As-You-Go technique which allows you to quilt each block individually before joining with sashing. Grab your friends and join the Charity Central "20 in 2020" Challenge! 
Over 80 quilts were collected at the January meeting and 49 teams registered.
And rumor has it that 2 groups have another 25 quilts ready to turn in…
Each year, WSQ's annual three-day quilt show highlights the work of several hundred local and regional quilters. The quilts include traditional, modern and art quilts. We invite a regionally recognized quilter to share their expertise.
2020 WSQ Annual Quilt Show Update
The WSQ Board has made a very difficult decision to cancel the 2020 WSQ Annual Quilt Show due to the government restrictions put in place by Governor Inslee and the Spokane Regional Health District.
We are looking forward to the 2021 Quilt Show and hope that you will join us next year in October.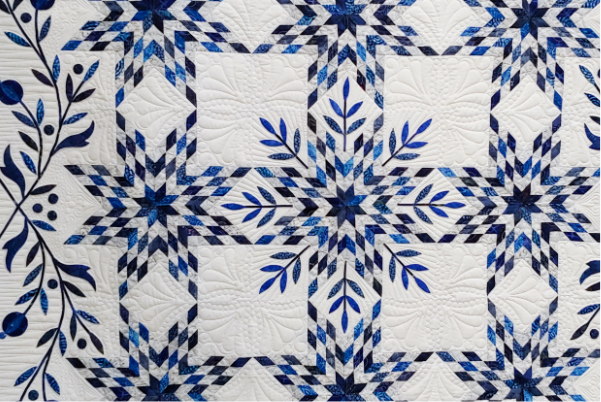 Our Mission is to promote and enhance the art of quilting and quilt making by exhibitions, lectures, and workshops offered to the organization membership and the general public. It is to foster the conservation and preservation of quilts and increase public awareness and appreciation of quilts through our Quilt Show.
The benefits of being a volunteer are numerous. Volunteers have fun, are involved in the quilting community, and are constantly engaged in meeting others through social events.
Some of our committees include:
Charity Central
WSQ's Interstate Fair Booth
Library
Quilting Bee
Small Groups
Website Committee
Quilt Show
and more…