43rd Annual Quilt Show 2021
Dates
Friday – Sunday, October 15 – 17, 2021
10:00 – 6:00 (Sunday 10:00 – 4:00)
Spokane County Fair & Expo Center
404 N Havana, Spokane, WA 99202
Thank you for your patience. The WSQ Board met on June 9, 2021 and made the decision to move forward with this year's quilt show.
We look forward to seeing you and your quilts this October.
Quilt Registration is now open!
On-line Registration is open through August 8, 2021.
Quilt judging by a professional quilt judge is available for $10 per quilt.
Enter your quilt today.
Last year's entries will not be automatically entered into this year's show.  If you would like to display your  quilt in this year's show, please re-enter your quilt.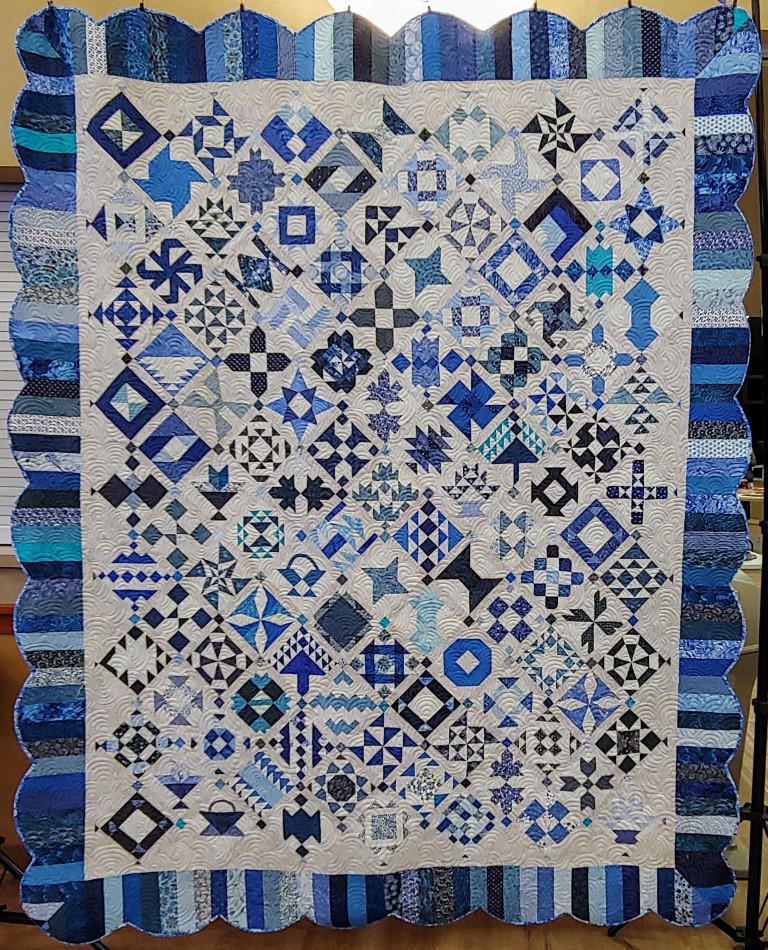 Each year, WSQ's annual three-day quilt show highlights the work of several hundred local and regional quilters. The quilts include traditional, modern and art quilts.
WSQ's annual quilt show is the largest quilt show in Eastern Washington featuring over 500 quilts.
You will find a Quilter's Boutique and demonstration/lectures offered throughout the show. The Merchant Mall features over 50 vendors (local and national).
We hope you will join us for this year's quilt show!
It takes over 350 volunteers to put on the Quilt Show.  This year, more than ever, we need your help.  We only have a few months and we have key committees that need a chairperson.  We also need lots of worker bees.
You will receive free entry into the quilt show if you volunteer for at least 4 hours.
WSQ 2021
Machine Quilting Challenge
This year, WSQ has a machine quilting challenge.  All participants will start with the same churn dash quilt pattern and then quilt as desired.  Let your quilting creativity flow with this fun challenge!
The WSQ Board made the decision on June 9, 2021 to proceed with the 2021 Annual Quilt Show. Since this decision is so late in the year and our normal cut-off date for applications is the first of March, we are asking that if you are interested in being a part of our Merchant Mall to please complete the application and return it as soon as possible so we can proceed with our planning.
If you have any questions please contact Carolyn, our Merchant Mall Chair, at merchant.mall@wsqspokane.org
Thank you for your interest in our show.
If you are interested in selling items in this year's Boutique, please fill out the form. You will need to make 3 copies of it when you turn it in.
Please contact Sheryl for your consignment number, at flyingfish4002@gmail.com. 
If you have any questions, please contact JoAnn, our Boutique Chair, at ja.sandstrom@yahoo.com
Winning Quilts from the recent show