Friday-Sunday, October 16-18, 2020
10:00 AM-6:00 PM (Sunday 10:00-4:00)
Spokane County Fair & Expo Center
404 N. Havana Spokane, WA 99202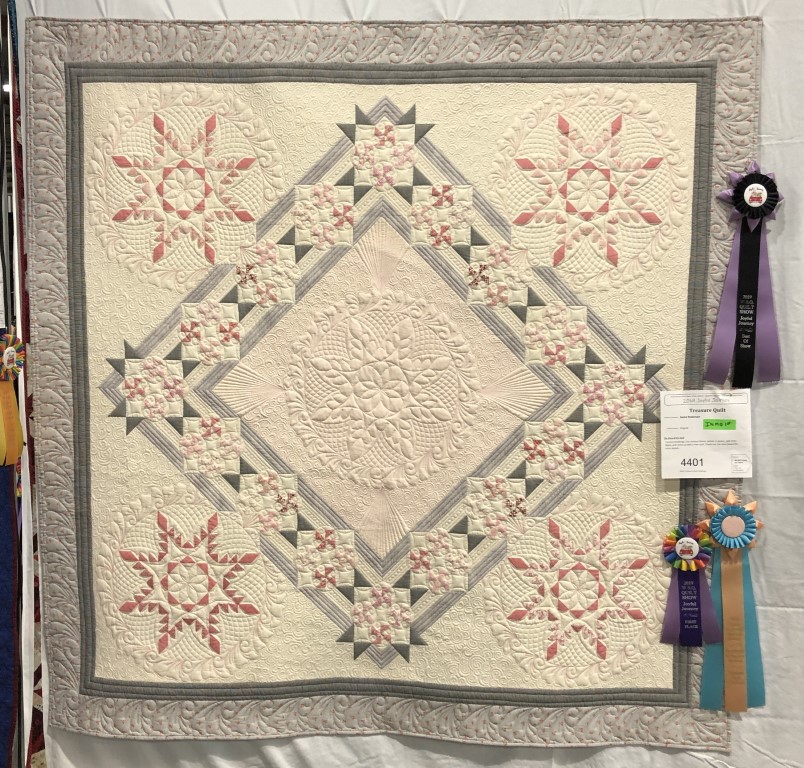 Each year, WSQ's annual three-day quilt show highlights the work of several hundred local and regional quilters. The quilts include traditional, modern and art quilts.
WSQ's annual quilt show is the largest quilt show in Eastern Washington featuring over 500 quilts.
You will find a Quilter's Boutique and demonstration/lectures offered throughout the show. The Merchant Mall features over 50 vendors (local and national).
We hope you will join us for next year's quilt show!
Interested in being a vendor?
If you're interested in being a vendor at our next Quilt Show, please fill out the form located below.
Winning Quilts from the recent show
Interested in Volunteering?
Have you thought about meeting others and having fun by being a WSQ volunteer? Consider being a volunteer today!