Please use this page to remember our fellow WSQ quilters who have passed. WSQ members may share their thoughts by logging in and leaving a comment.
If you know of a current or former WSQ member who has passed, please send the information to webmaster@wsqspokane.org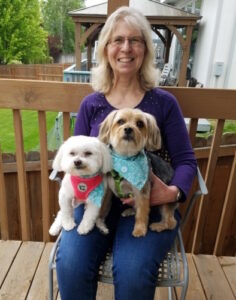 From a young age, a spirit of service was instilled in WSQ's Charity Central Chair, Sheryl Anderson. A true 'Valley Girl', Sheryl spent most of her life with a view of Mica Peak.
Read More »